Williams, John C., Jr.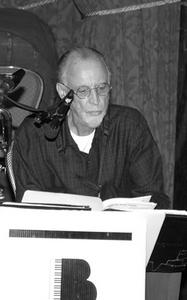 John Williams was born in Orangeburg, South Carolina where he currently resides.  A baritone saxophonist, he is a graduate of South Carolina State University.
Williams played and recorded with Sarah Vaughan, the Manhattan Transfer, Diane Schuur, Lena Horne, Joe Williams, Tito Puente, and is currently a musician with the Count Basie Orchestra, hired by Basie himself — a position he has held for more than two decades (1980s-present).  Some of Williams' first recordings with the Basie Orchestra can be found in a collection titled, The Golden Years (Pablo, 1972-1983).  Playing on these recordings with Williams are South Carolinians, Freddie Green (Charleston), Pete Minger (Orangeburg), Dizzy Gillespie (Cheraw), and Norman Keenan (Union).  Williams performed in 2010 with the Charleston Jazz Initiative Legends Band and is also featured on its first CD recording.
Image Gallery
Selected Albums